Great Reads!
Mark Twain
Man is the religious animal. He is the only religious animal. He is the only animal that has the True Religion –- several of them. He is the only animal that loves his neighbor as himself and cuts his throat, if his theology isn't straight. He has made a graveyard of the globe in trying his honest best to smooth his brother's path to happiness and heaven.
The Fly
Letters From Earth
Isaac Newton
Newton on I John 5:7 (the Trinity)
Newton states that this verse appeared for the first time in the third edition of Erasmus's New Testament.
"When they got the Trinity; into his edition they threw by their manuscript, if they had one, as an almanac out of date. And can such shuffling dealings satisfy considering men?....It is rather a danger in religion than an advantage to make it now lean on a broken reed."
"In all the vehement universal and lasting controversy about the Trinity in Jerome's time and both before and long enough after it, this text of the "three in heaven" was never once thought of. It is now in everybody's mouth and accounted the main text for the business and would assuredly have been so too with them, had it been in their books."
"Let them make good sense of it who are able. For my part, I can make none. If it be said that we are not to determine what is Scripture what not by our private judgments, I confess it in places not controverted, but in disputed places I love to take up with what I can best understand. It is the temper of the hot and superstitious art of mankind in matters of religion ever to be fond of mysteries, and for that reason to like best what they understand least. Such men may use the Apostle John as they please, but I have that honour for him as to believe that he wrote good sense and therefore take that to be his which is the best."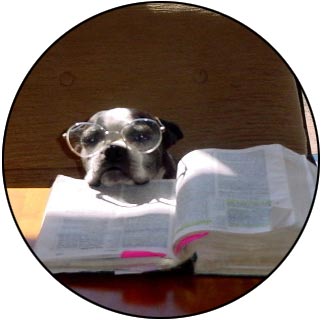 Voltaire
"Every sensible man, every honorable man, must hold the Christian sect in horror."

"Christianity is the most ridiculous, the most absurd and bloody religion that has ever infected the world."

"If we believe absurdities, we shall commit atrocities."

"Superstition, born of paganism and adopted by Judaism, invested the Christian Church from earliest times. All the fathers of the Church, without exception, believed in the power of magic. The Church always condemned magic, but she always believed in it: she did not excommunicate sorcerers as madmen who were mistaken, but as men who were really in communication with the devil."
[Philosophical Dictionary, 1764]

"Nothing can be more contrary to religion and the clergy than reason and common sense."
[Philosophical Dictionary, 1764]

"When he that speaks, and he to whom he speaks, neither of them understand what is meant, that is metaphysics."

"Doubt is not a pleasant condition, but certainty is absurd."
Benjamin Franklin
"The way to see by faith is to shut the eye of reason."
James Madison
"Religious bondage shackles and debilitates the mind and unfits it for every noble enterprise."
[April 1, 1774]
Napoleon Bonaparte
"Religion is excellent stuff for keeping common people quiet."
Thomas Edison
"Religion is all bunk."
Albert Einstein
"It was, of course, a lie what you read about my religious convictions, a lie which is being systematically repeated. I do not believe in a personal God and I have never denied this but have expressed it clearly. If something is in me which can be called religious then it is the unbounded admiration for the structure of the world so far as our science can reveal it."
Aldous Huxley
"You never see animals going through the absurd and often horrible fooleries of magic and religion. . . . Dogs do not ritually urinate in the hope of persuading heaven to do the same and send down rain. Asses do not bray a liturgy to cloudless skies. Nor do cats attempt, by abstinence from cat's meat, to wheedle the feline spirits into benevolence. Only man behaves with such gratuitous folly. It is the price he has to pay for being intelligent but not, as yet, quite intelligent enough."